İnkübasyon / İnaktivasyon Su Banyoları
---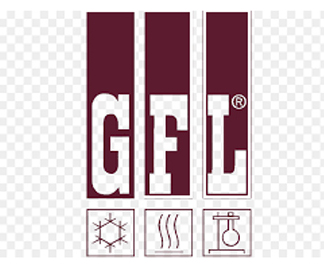 ---

---
Incubation/Inactivation Bath Order No 1105
---
Applications The Water Bath is successfully used for heating up medical compresses/hot packs as well as for incubations and inactivations of cultures, e. g. for warming bacteriological media, processing chemical reactions or thawing frozen samples
Specifications and features
Large high-contrast TFT-colour display with clear readout of all process data.
Microprocessor-controlled temperature regulation.
The Water Bath is especially made to heat up medical compresses and hot packs.
Excellent temperature constancy: ± 0.1 °C temporal at 50 °C.
Soft-touch keys with characteristic symbols.
Setting and displaying of temperature values in 0.1 °C increments as well as timer values in hours (h) and minutes (min).
Timer with three functions:
> Switch-on delay of temperature control 0:00 to 999:59 h:min.
> Operating time after expiry of switch-on delay from 0:01 to 999:59 h:min
or continuous.
> Operating time after expiry of switch-on delay and reaching the set point temperature from 0:01 to 999:59 h:min or continuous operation.
Separate menu items: temperature limits min/max, over/under temperature alarm up to +/- 10 K, switchover °C/°F and for a process-dependent temperature adjustment.
Visual and acoustic alarm in case of water shortage, over/under temperature and sensor break/short circuit.
Electronic monitoring; in case of fault, cause is reported on display.
Two independently working over-temperature protections.
Heating element, bath interior, cover, lid and perforated tray made of stainless steel.
Thermal insulating and double-walled arched lid prevents twisting and dropping back of condensed water into the test tubes.
Corrosion proof exterior housing made of electrolytically galvanised sheet steel, powder-coated.
Cover and perforated tray included as standard scope of supply. Water bath 1005 is supplied without perforated tray when ordered with rack 1923 (accessory).
Drain cock at the back of the bath.
The pictured accessories are not included in the unit's standard scope of supply.
Technical details

Temperature range

approx. 5 °C above ambient temperature to +100 °C (boiling mode)

Temperature range
(operation with water level regulator)

approx. 3 °C above tap water temperature to +100 °C

Capacity

approx. 41 l

Interior dimensions
(W x D x working height)

410 x 296 x 335 mm

Exterior dimensions
(W x D x H)

510 x 490 x 476 mm

Electrical connection

230 V / 50...60 Hz / 1.5 kW *

Net / gross weight

approx. 21.2 / 26.4 kgs

Packing volume

approx. 0.345 m3
Bu Kategorideki Diğer Ürünler