---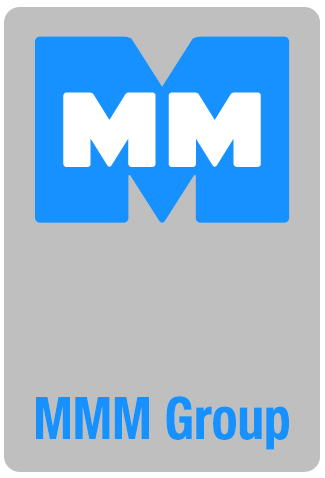 ---

---
MMM Climacell 111 - ECO line
---
The conditioned chambers of the CLIMACELL product line provide all conditions for exact and reproducible simulation of various climatic conditions, applicable e.g. in testing of stability components and food or chemicals packages, or in studies of germs, plant or tissue cultures, and insects. These devices offer an interesting alternative to expensive testing chambers and testing rooms. Microprocessor-controlled system of humidification and dehumidification with a powerful lighting system guarantees excellent homogenous parameters for testing and growth conditions.
Inner volume: 111, 222, 404, 707 and 1212 liters
Working temperature: From 0.0°C up to 100°C (without humidity); from 10°C to 95.0°C (with humidity)
Refrigerant: R134(R449a
Medium for humidity development: demi water
Humidity range: 10%-98% RH
Microprocessor-controlled system of humidification/dehumidification
Inner glass door
Inner chamber: Stainless steel DIN 1.4301 (AISI 304)
High-quality family of climatic boxes – active simulation of temperature, humidity and lighting (option)
Chamber volume 111 litres
Temperature range: from - 20°C to + 100°C with no humidity, from 10°C to 90,0°C with humidity
Exact process control thanks to Fuzzy logic technology
Patented newly developed cooling system with vertical winding for easier removal of condensate and integrated overpressure steam generator develop stable parameters of humidity within the range of 10-98% and it reacts very quickly to requirements of change with minimal impact on temperature change.
Exact infrared sensor CO2, exact valves and patented circulation of inner atmosphere arranges regulation of CO2 within the range of 0,1-20% for simulation of growth conditions for green plants or tissue cultures (option)
User-friendly control using the touch display, integrated data logger, multi-language communication, 100 programs – each of them with up to 100 segments offering unique interface suitable for simple applications and for demanding users as well.
Traditional fluorescence or more powerful LED lighting placed in the doors or in the racks of the device, adjustable lighting intensity in 1% steps, optional spectrum of lighting supporting day and night simulation in any location of the world or testing of stability or ageing of materials in industrial locations (option)
Wide selection of optional equipment and accessories
Extended possibilities of connection via RS 232, USB, USB, WIFI, Ethernet
Possibility of validation (IQ , OQ)
Technical data
Interior of stainless steel material
volume111 l
depth370 mm
width540 mm
height530 mm
Volume of the steam space
Trays, stainless steel *)
Min. distance between trays70 mm
number usual2 pcs
number max.7 pcs
Storage area (w × d)520 × 335 mm
Number of outer metal doors
Number of inner glass doors
Admissible weight of trays
together inside the oven50 kg
per 1 tray20 kg
Electricity data
Max. power1700 W
Protective systemIP 20
mains 50/60Hz230 V
Temperature data
Cooling/down time from 22 °C to 10 °C< 21 min
Heating/up time to 37 °C from the ambient temperature11 min
Working temperature from 0,0 to100 °C
Working temperature from -20 to100 °C
Temperature accuracy - in time0,2 ± °C
Temperature accuracy in time at 10 °C< 0,5 ±°C
Temperature accuracy in time at 37 °C< 0,5 ±°C
Recovery time after 30 sec. door open according DIN 12 880
at 37 °C4 min
at 50 °C5 min
Outer dimensions (incl. Door and handle, and Rollers)
depth750 mm
width760 mm
height1140 mm
Weight
brut cca146 kg
nett cca104 kg
Note: All technical data are related to 22 °C of ambient temperature and ±10 % voltage swing rate ventilator 100 %, defrost off, lighting off.
Bu Kategorideki Diğer Ürünler